Tourism & Sightseeing
| | |
| --- | --- |
| Arecibo Observatory: Is the world's largest radio telescope.The observatory is one of the most important locations in the world for radio astronomy research. Open Wednesdays to Fridays from 12:00 p.m. to 4:00 p.m. Saturdays, Sundays and holidays, from 9:00 a.m. to 4:00 p.m. From Hatillo, take Road #22 East towards Arecibo, then take Road #129 up to Road #134. Then take Road #635 and it will take you directly. Tel. 787.878.2612 | |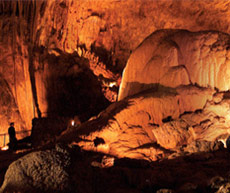 The Camuy River Cavern Park: One of the most plentiful underground rivers has sculpted majestic caverns, which are open to the public, a unique place in the Caribbean, with guided tour. Open Wednesdays to Sundays from 8:30 a.m. to 3:45 p.m. At Road #129, Km. 18.3, Camuy. Tel. 787.898.3100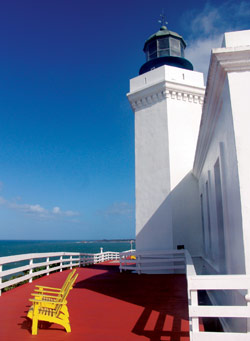 Arecibo Lighthouse
The Arecibo Lighthouse: Officially called "Los Murillos", this lighthouse by the bay has been transformed to a museum and park. It has a restaurant. Road #655, Arecibo docks. Tel. 787-878-2612

Festival de las Máscaras: This traditional fest is a superb display of folklore, unique to Hatillo. Dancers and characters parade with picturesque masks. There is music, creole food and crafts. Celebration is the week after Christmas.



Parque Acuático Las Cascadas: Fun in the sun with splashes. Puerto Rico's own water park, recently renewed. Highway #2, Km126.5, Aguadilla.
Tel. 787. 819.1030
Sports
Tennis & Jogging: Courts and tracks are located in walking distance from the hotel.
Golf: Punta Borinquen Golf at former military base "Ramey". Pro shop, practice field,6869 yards. Road #107, at the North of Aguadilla. Tel. 787.890.2987
Scuba diving: Acuática Underworld Adventures for snorkeling, diving and fishing. Tank and equipment rental. Road #110, Km 10 Puerta 5 Ramey, Aguadilla. Tel. 787.890.6071